Posted by LUUMO on 25th May 2020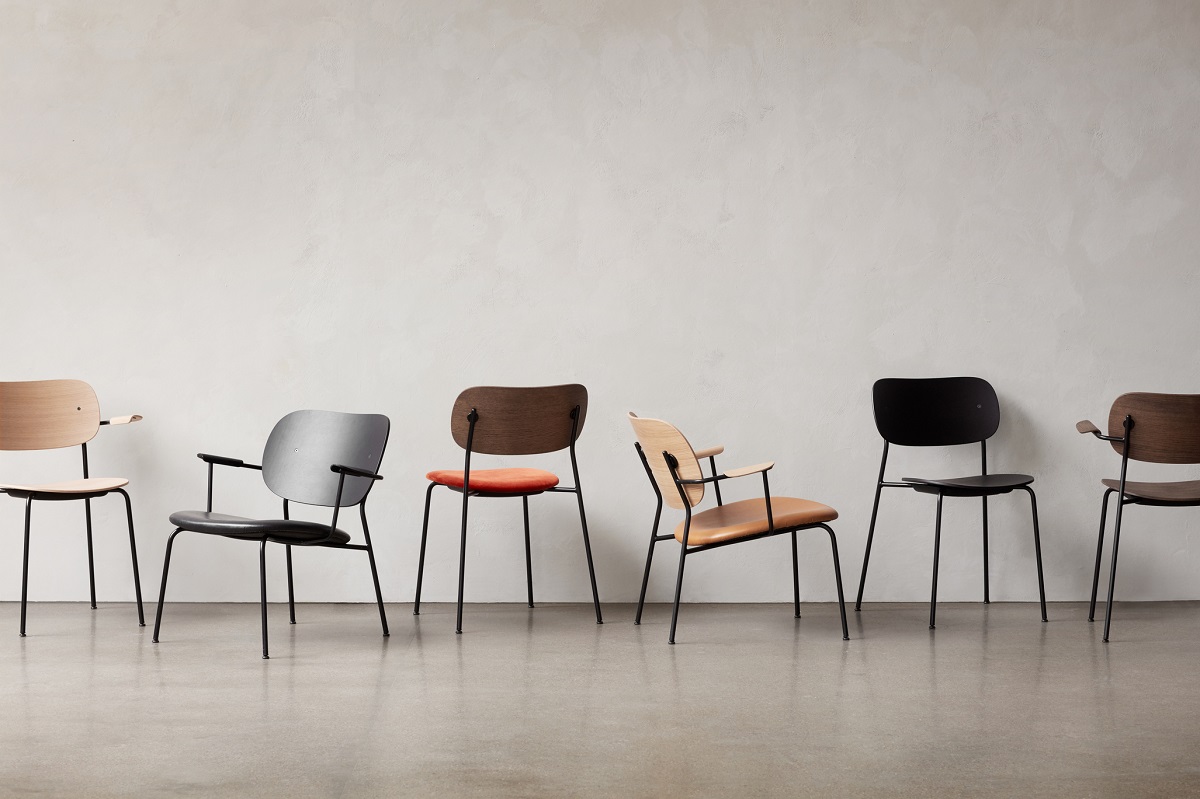 Drawing on The Office Group's extensive knowledge of workplace needs, the Co Chair pairs a lightweight, sleek profile with great seating comfort – and the option to stack up to 10 chairs in a compact tower.
Aesthetically, the design's contoured form and warm materials bring Norm Architects' signature, human-centered minimalism to residential and hospitality applications.
The design's versatility is the result of a thoughtful construction and a wide array of materials: with numerous veneer finishes and upholstery options to choose from, the Co Chair is easy to customize to create the desired expression and experience.
Distinguished by a wide veneer back, the chair's proportions allow freedom of movement and provide maximum comfort.
Comfort also led the design of the backrest, which is positioned and angled for exceptional support.
The form-pressed wood veneer backrest is angled for comfort and the curved armrests and upholstered seat support and embrace the body. The slender powder-coated steel frame belies its strength, providing a stable and sleek foundation on which to stand.
Fully customisable, it melds beautifully with its surroundings – whether at home in a cosy living room corner or placed in a hotel lobby or office reception and with the option to stack up to 10 chairs in a compact tower.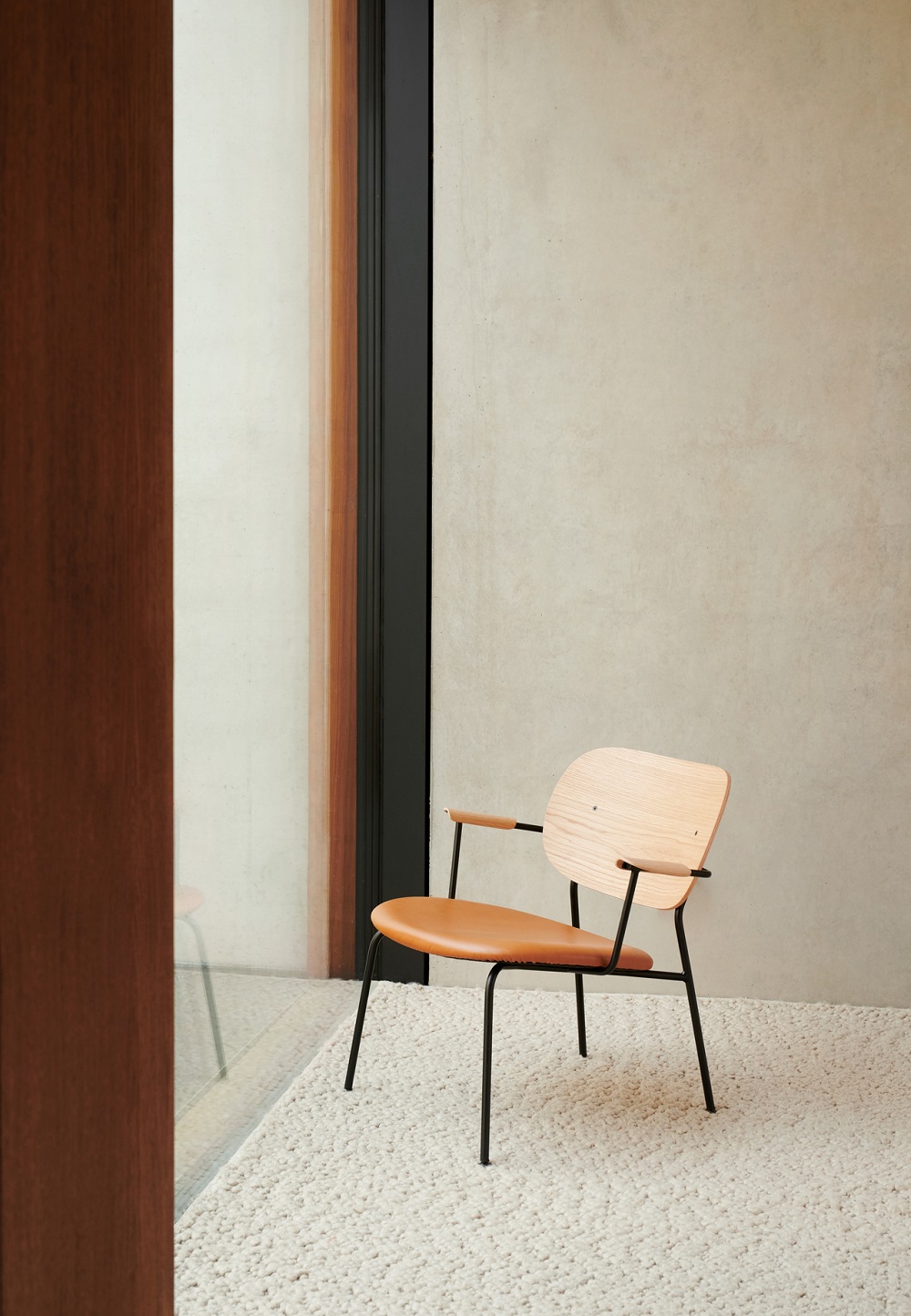 Designed by: Norm Architects & Els Van Hoorebeeck

Made from: MENU
For more information: info@luumodesign.com