Posted by LUUMO on 25th May 2020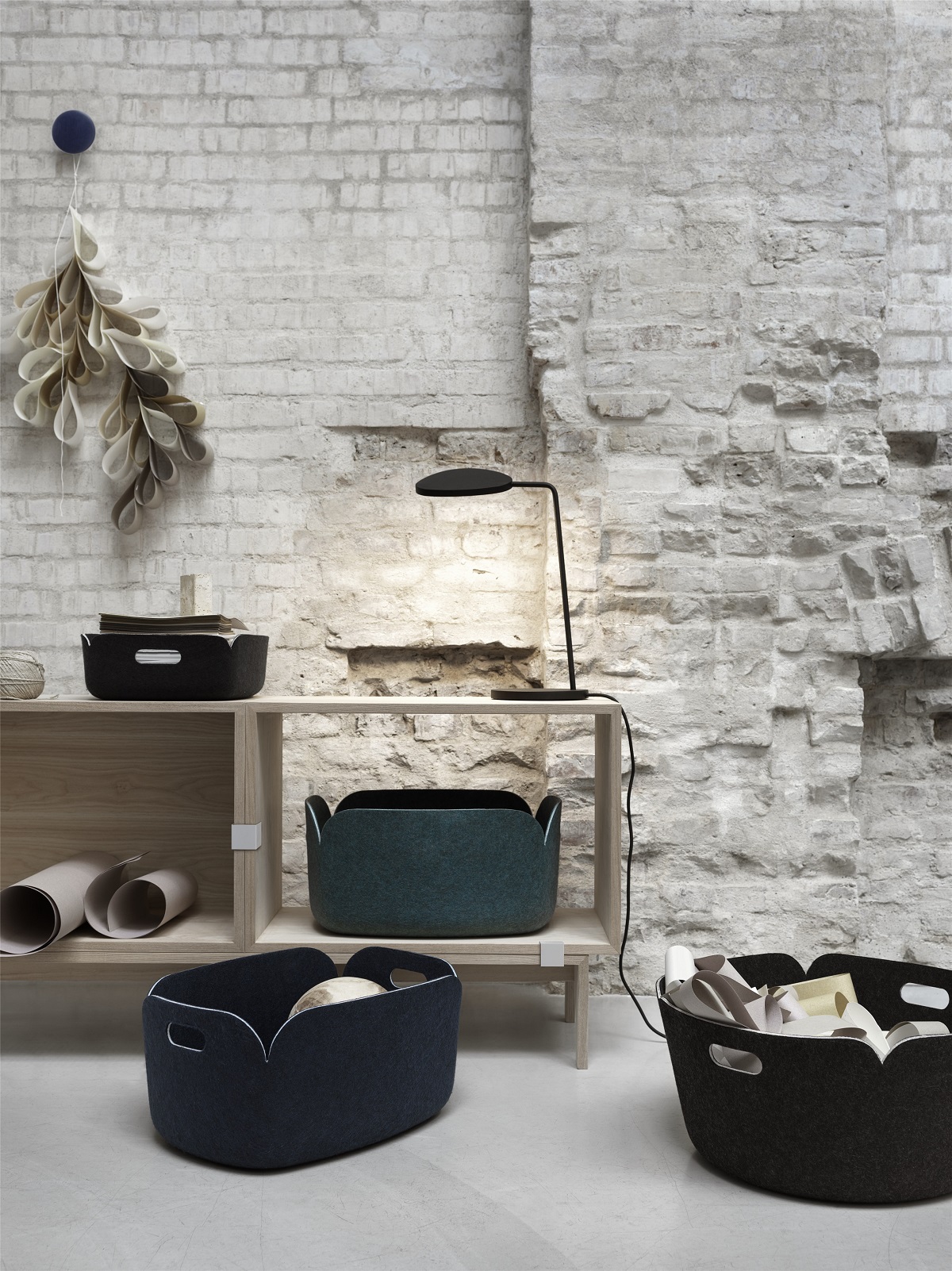 The Restore basket from MUUTO, are made from felt produced from recycled bottle fibers. They are functional and versatile storage unit that can be used for almost any object from laundry to blankets to children's toys.
The round and rectangular baskets comes in a variety of colors and offers a textural, quirky addition to any home or professional space.
The material is PET felt fibers. A percentage of the product comes from recycled plastic bottles, which are granulated, heated and blown like little fibers that are subsequently dyed.
The fibers are worked together like mats, which can be pressed over heat-influenced forms that enables the material to maintain it's shape
CRAFTED WITH PRECISION
Get inspired by the Restore Series in Scandinavian settings