GUBI PENDANTS /// NEW STYLES, NEW COLOURS
Danish brand Gubi continue to produce distinctive, striking and timeless lighting and this is no more apparent than in their range of pendants. With new colours joining the classic styles, we're finding it very hard to choose our favourite!
The stunning 1965 Pendant from Gubi was originally designed by Paavo Tynell in 1947. Characterised by its triangular perforation pattern, an artistic detail utilised by Tynell in several of his lighting objects, the 1965 Pendant reflects the distinguished craftsmanship of the Finnish designer. With a frosted glass diffuser that softens the light, the pendant contributes to a subtle and tranquil environment.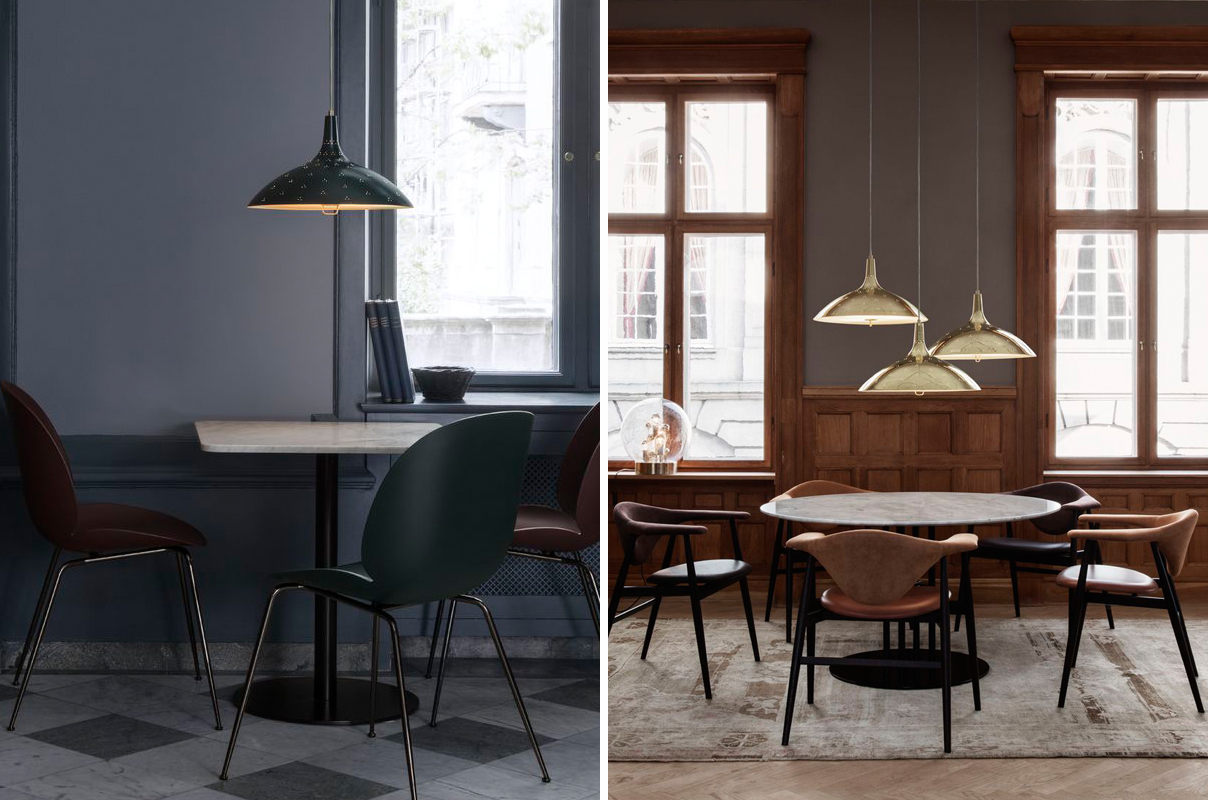 The Grasshopper Pendant lamp by Gubi was first produced in 1947. It was designed by Greta Grossman: "The tubular steel tripod stand is tilted backward and the elongated aluminium conical shade is ball-jointed onto the arm; so the light can be directional, yet the glare is minimal."

This pendant is available in several different colours ranging from black and grey through to white and rusty red.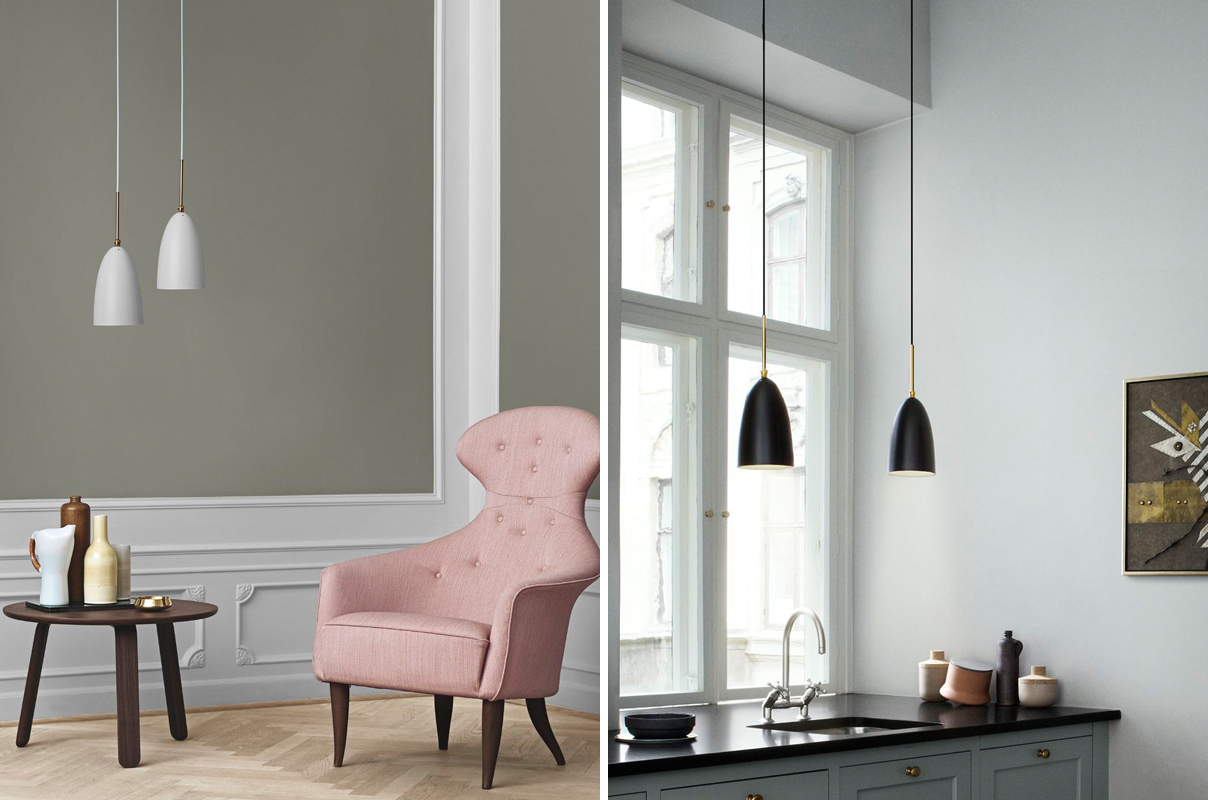 The Multi-Lite Pendant by Gubi continues to wow all who see it. It embraces the golden era of Danish design with its characteristic shape of two opposing outside, mobile shades. By individually rotating the shades, the Multi-Lite Pendant Lamp can be transformed into multiple combinations where the light can be directed upwards, downwards or exude an asymmetrical art light.

The all chrome and all brass options are simply stunning and hung as a single pendant or part of a group would make an eye-catching addition to any room in the house.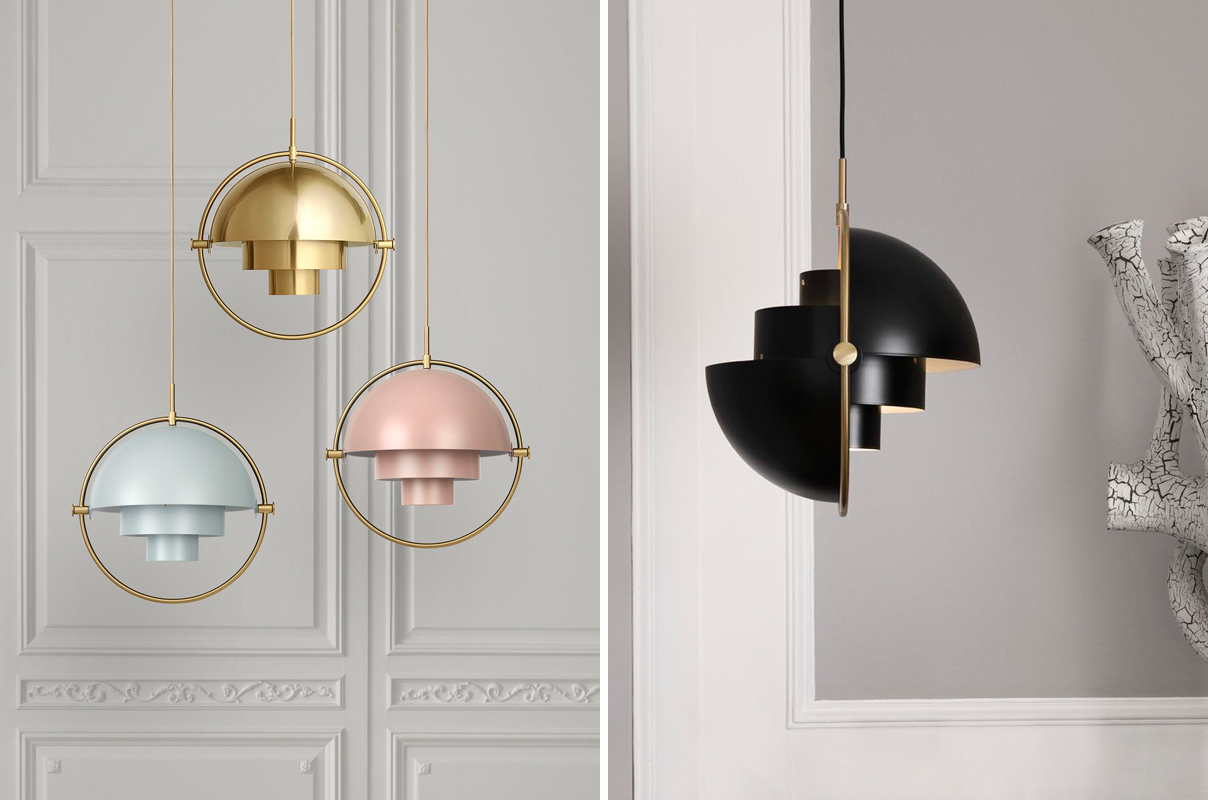 The extremely popular Ronde Pendant by Gubi is a unique pendant lamp with an opening at the top and an overhanging collar. The light is directed downwards, but also spreads out of the spout-like opening and casts a smooth light gradient over the wire and ceiling. The hand-turned aluminium lamp shade with an ultra-matt lacquer almost appears as if made of ceramic.

We love the Gubi G10 as a pendant just as much as the Floor Lamp. Designed by Greta M. Grossman in 1950, it is characterised by the distinctive lampshade with its rough surface. Available in both black and white.