Posted by LUUMO on 11th Nov 2019
Danish brand Gubi have extended their iconic Adnet Circulaire Mirror range by adding a new and contemporary Alcantara frame to the collection.

Alcantara is a durable fabric with a tactile feel and aesthetic qualities, similar to suede. Being a synthetic material it is more sustainable than leather and with less wastage.

The Circulaire Mirror was designed in 1946 by Jacques Adnet. Known for being an innovative thinker, Adnet was one of the first designers to integrate metal and glass in the structure and decoration of furniture. Accordingly, he designed the elegant, distinctive round mirror with equestrian inspired detailing - the Adnet Circulaire Mirror.

The Alcantara Mirror is 58cm in diameter and available in three subtle new colours - Wild Dove, Dusty Cedar and Safari Sand. This mirror looks outstanding in any hallway, bathroom or living room.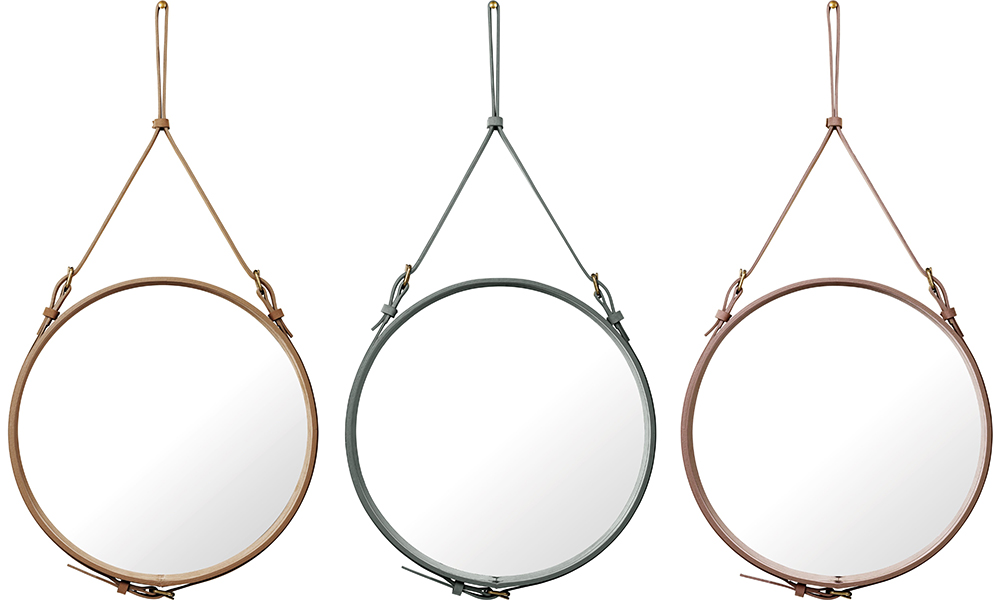 And of course for the classic Adnet Mirror aesthetic, the original tan, black and olive leather framed mirrors are still available in three sizes - small (45cm), medium (58cm) and large (70cm).

For further information on these or any other Gubi products please get in touch with us at info@luumodesign.com or call us on 02 9332 2821.