Posted by Claire Morazzano on 22nd Feb 2015
This week, I was lucky enough to attend the Redefine Your Space Workshop by the two very talented ladies from We Are Triibe. Over the course of the evening Christina and Jessica shared a wealth of knowledge from years of working in Australia and Europe as Interior Designers.
The evening was set in a cool art gallery above a book shop in Surry Hills. With wooden floorboards, an amazing arched window looking out on a leafy setting, bright white wall and great lighting it was the perfect setting for Triibe to create two very distinct styles of bedroom.
The three fundamental pieces in any room are the bed, a rug and some plants. They drew upon the principles of Feng Shui to explain the perfect lay out of the bedroom. Which is avoid (if possible) having your bed under the window or your feet facing the door when you are in bed, and ideally not having any item stored under your bed!! Which can prove difficult if live in a small inner Sydney home!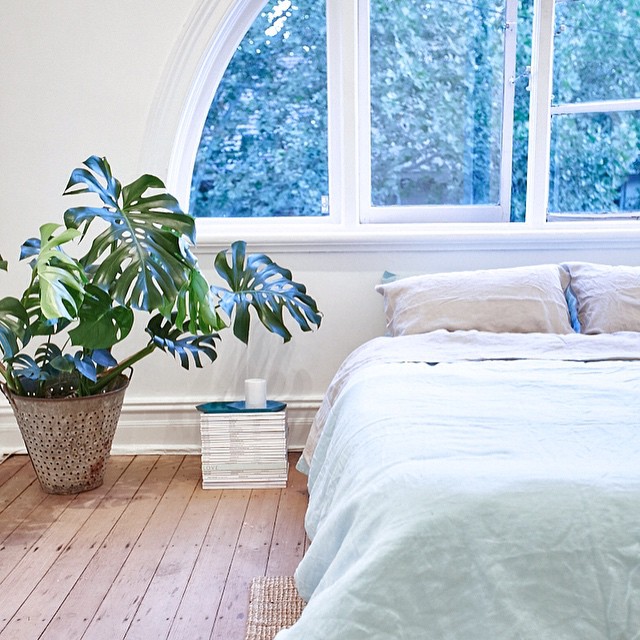 They then layered the bed with beautiful linen, which not only gave an effortlessly stylish looks but it'll last forever, so it's definitely worth the extra pennies. They layered two rugs over each, along with a beautiful Arden leather mirror on an adjacent wall to give more depth. They added small pieces to bring the room together with plant pots and little marble pots.
The second style which was slightly more masculine saw them choose darker bed linen, and hang a stunning photo over the bed. With a large black table at the side (similar to our MENU Flip Around Table ) and some beautiful pendant lights wrapped around the MENU dots, the room looked perfect room for both sexes.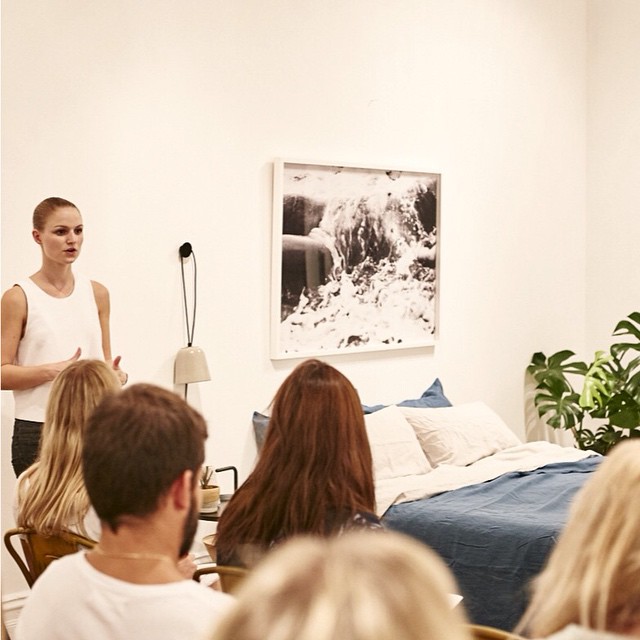 It was a great night and lovely to meet Christina and Jessica. I even got to take a little plant home too. Thank you Triibe xxx